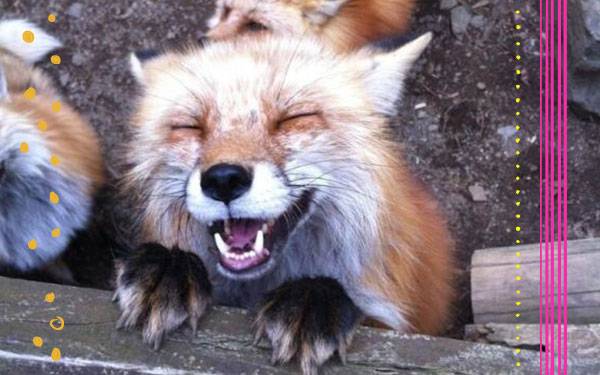 Did you know that there is a magical fox sanctuary nestled in the mountains of Japan?
The Zao Fox Village, a haven for more than 100 free roaming foxes, is a 3-hour bullet-train ride away from Tokyo.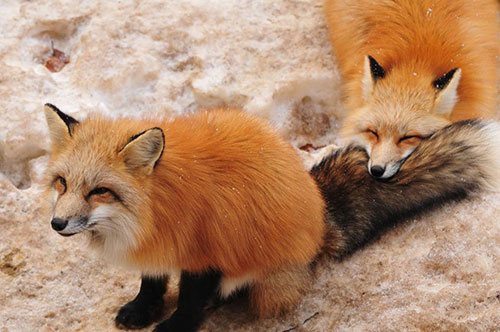 Image Source: boredpanda.com
In this one of a kind refuge, visitors can join the foxes in the wilderness. Some foxes will even run up to human strangers and play with the cuffs of their pants!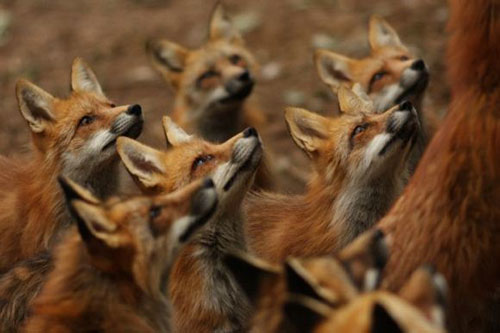 Image Source: en.rocketnews24.com
The Japanese believe that foxes are messengers of the Inari, the god of fertility and agriculture. Visitors to the sanctuary ply the furry cuties with food, hoping that they'll bring good news back from the deity. Fox food can be purchased at the park entrance for around 85 cents.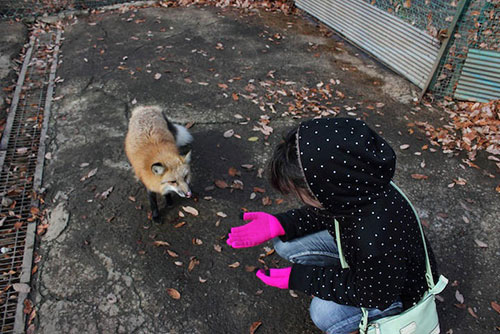 Image Source: mymodernmet.com
There's also a petting zoo on site filled with rabbits, goats and ponies… but it's best that those creatures are kept away from the fox sanctuary! The animals at the Zao Fox Village are all healthy and happy—they get regular vaccinations and are protected from outside predators and the elements. There hasn't been a single infection at the sanctuary since it opened in 1990.
Image Source: boredpanda.com
There are six species of fox in residence at Zao, though the friendliest and most photographed are red foxes.
Here are some more foxy fellas at Zao Fox Village:
This guy, who's enjoying his neck rub: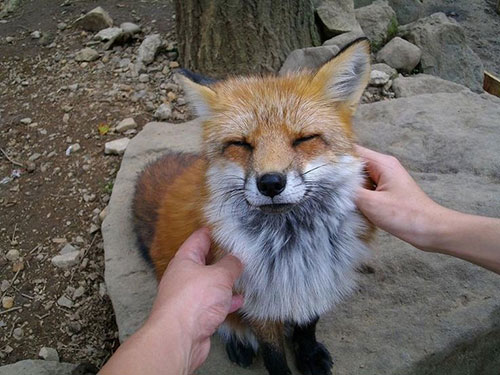 Image Source: boredpanda.com
This fleet of foxes ready to pounce on… whatever that is: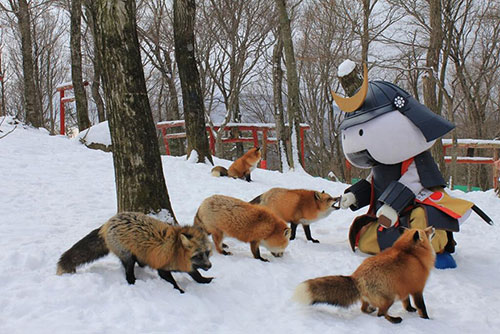 Image Source: boredpanda.com
This fox is ready for her close up: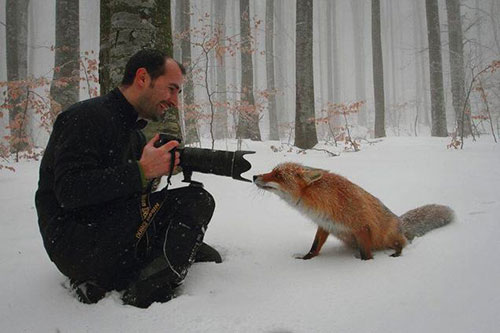 Image Source: kotaku.com
And this one can't wait to say "hello!"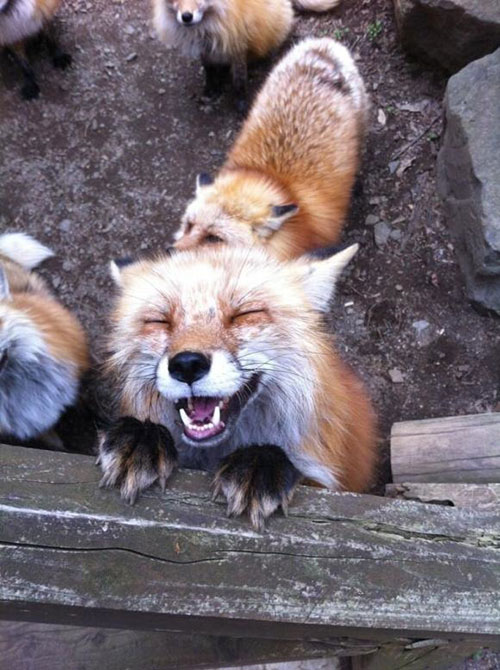 Image Source: en.rocketnews24.com
Zao Fox Village might be the cutest place on earth. If you're ever lucky enough to be visiting Japan, take a trek up to the Miyagi prefecture to frolic with the foxes. The rest of us will have to look at these adorable photos and keep dreaming.