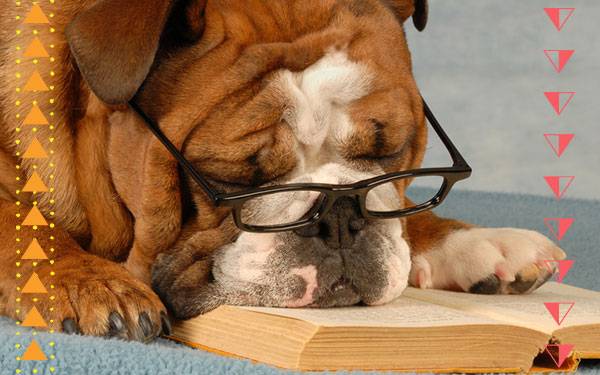 Even though they don't know their "ABC's," devoted therapy dogs are teaching children how to read. Programs like "Paws for Learning" are bringing pups into schools and libraries.
1. Children are paired with their own canine reading buddy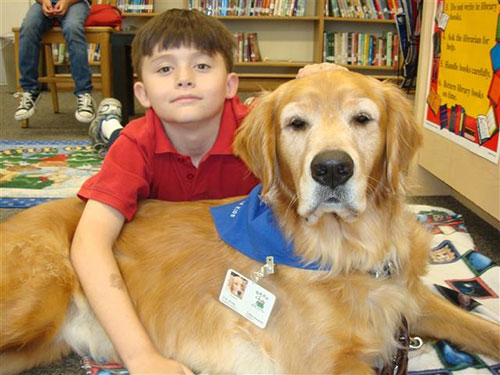 Image Source: petwork.wordpress.com
2. Then they're asked to read their favorite book to their new furry friend

Image Source: theotheri.wordpress.com
3. The dogs are trained to listen to the story!
Image Source: Reddit
4. Kids can be afraid to read out loud. They don't want to be judged for mispronouncing a word or stumbling over a sentence. But when they think they're reading for the dog's benefit, they say their words with confidence.

Image Source: fierceandnerdy.com
UC Davis recently did a study on children who read to dogs: "After reading to a dog once a week for ten weeks, standardized tests showed reading fluency increased on average thirty percent. Below grade readers improved a startling forty-six percent."
5. That's an amazing improvement!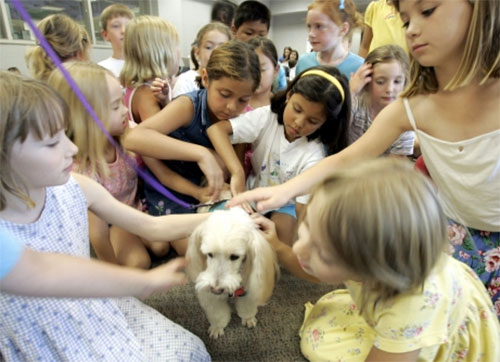 Image Source: pawsforhealing.org
6. Better yet, children begin to associate reading and libraries with fun.

Image Source: petbucket.com
Now that dogs are allowed in libraries and schools, maybe the "dog ate my homework" excuse will finally work!