Is Rogue Street Artist Banksy Really a Pet Freak?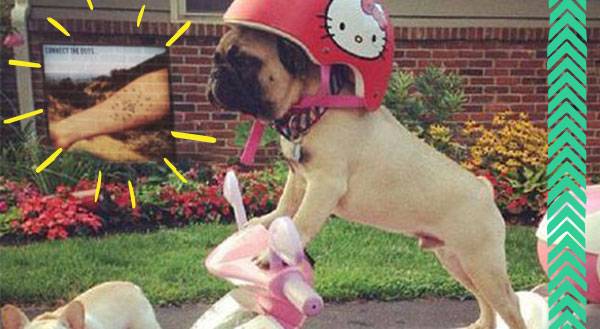 OK, this is weird.
Earlier today, we saw this poster of a tattooed arm with dots and numbers on it plastered on walls in front of landmarks all over the world.
Now, Freak 4 My Pet users have been uploading pictures of their pets… hanging out in front of the SAME IMAGE.
What are the odds that we would see this feline trio hanging out in front of this piece of street art…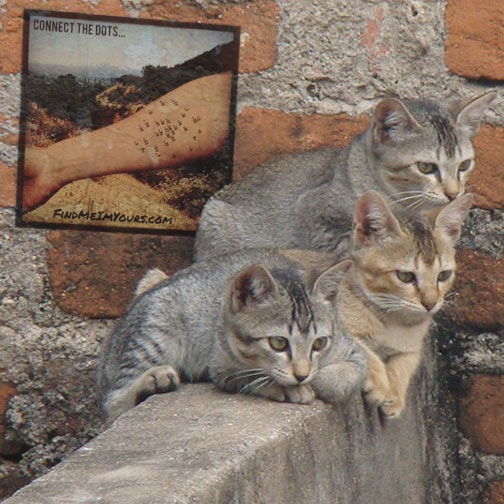 …on the same day an eagle-eyed viewer sent us this snap of a peacock strutting in front of the very same artwork?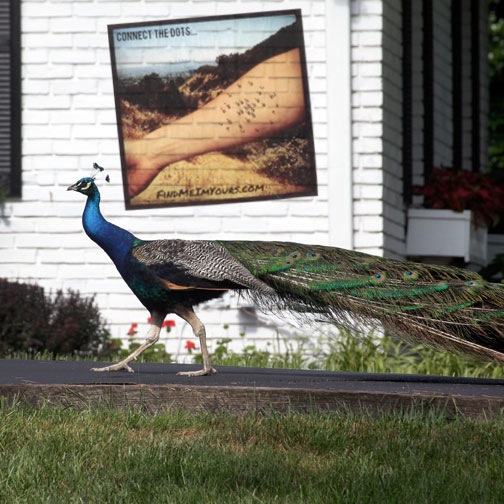 These meerkats seem like they're ready to connect the dots…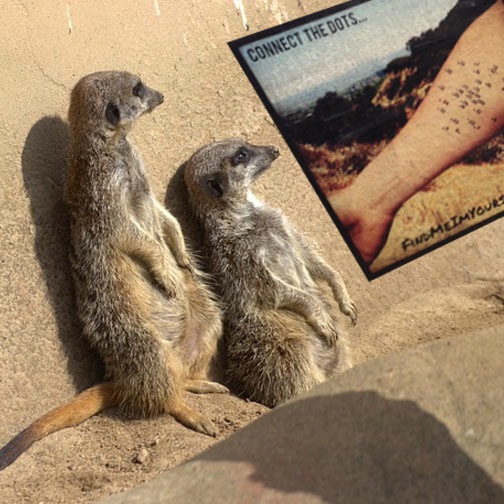 …while this French bulldog and pug BFFS are cruising around in front of the poster, paying it no mind.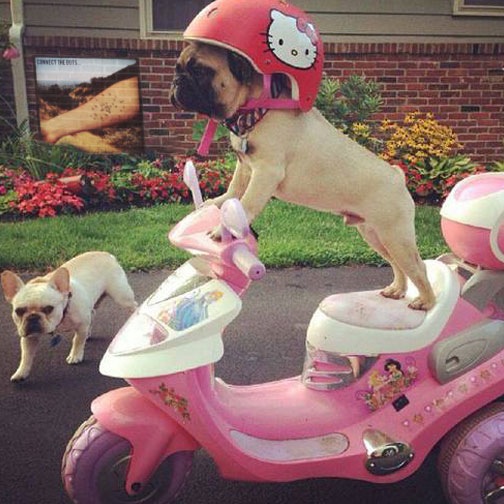 Some people are attributing the posters to Banksy, Britain's leading renegade street artist and activist. Maybe Banksy is a huge pet freak, just like us!