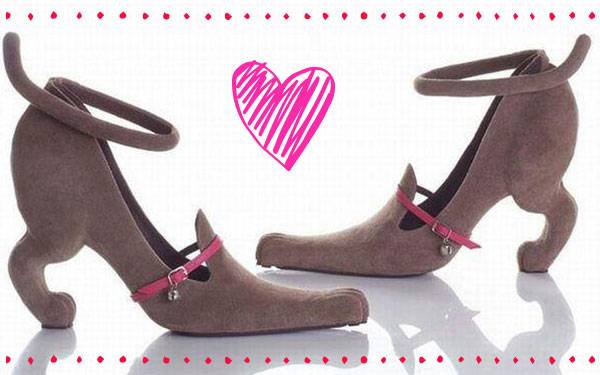 Furry fashion isn't just about finding the perfect sweater for your dog. Puppy parents have to look great, too! Luckily, top fashion designers have been letting their latest collections go to the dogs.
We've combed through the most fashionable parts of the Internet to find you 13 doggie themed duds.
1. Puppy Purse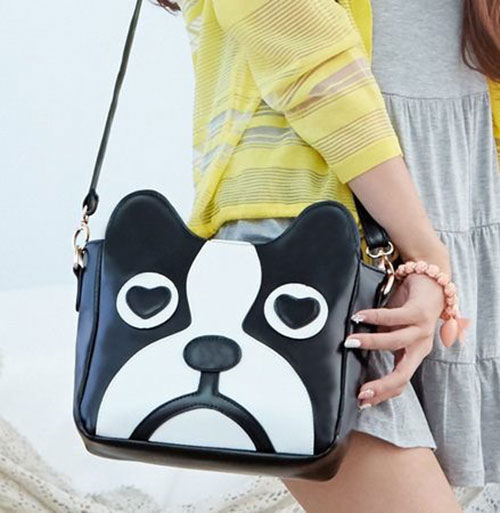 Image Source: shopyumart.storenvy.com

Make no bones about it -- this adorable satchel is bound to turn heads as you stroll through the dog park.
2. Hounded Heels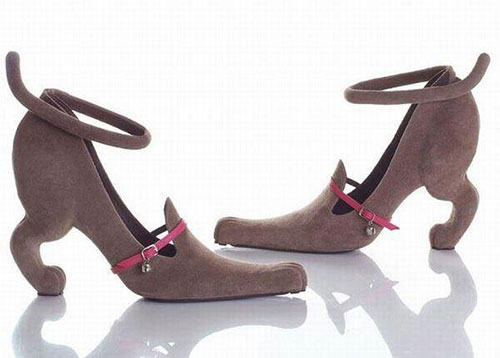 Image Source: glamour.com
Walk tall in these intricate shoes by Israeli designer Kobi Levi. Just make sure you don't step into any doggie doo.
3. Tell It Like It Is
Image Source: modcloth.com
This shirt is the only conversation starter you'll ever need.
4. Barking Belt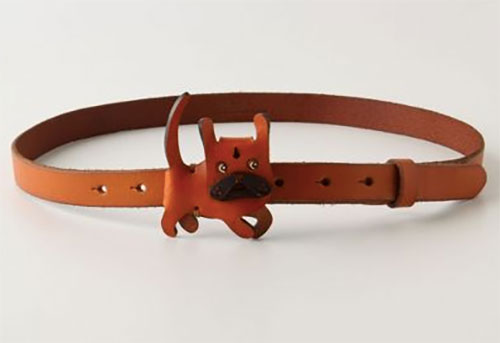 Image Source: anthropologie.com
Cinch your waist while this playful puppy prances around your midsection.
5. Tail Waggin' Tee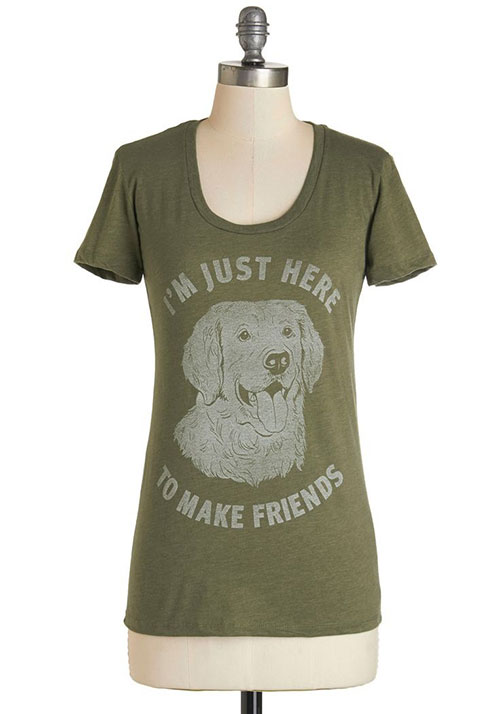 Image Source: modcloth.com
Make friends (and enemies if you cross paths with a cat person) in this happy Golden Retriever Tee.
6. Dalmatian Dream Dress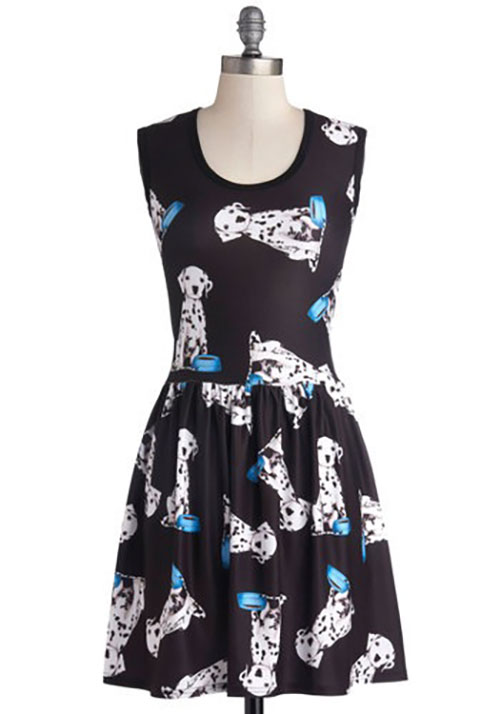 Image Source: modcloth.com
You'll be cuter (and kinder) than Cruella DeVille is this adorable Dalmatian dress.
7. Hot Dog!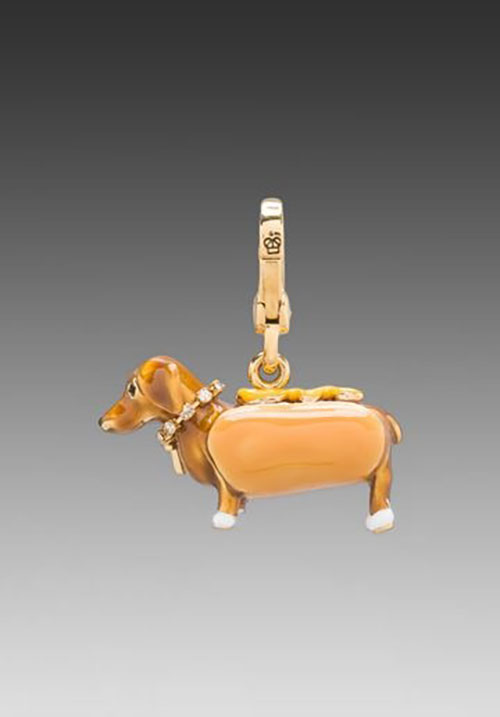 Image Source: revolveclothing.com
Add this Weiner dog to your charm bracelet and make yourself hungry every time you shake your wrist!
8. Perfectly Pugnacious Tee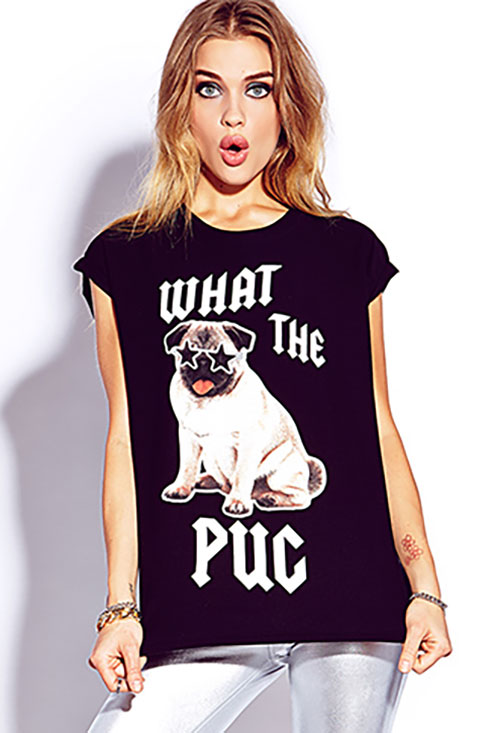 Image Source: forever21.com
You might get catcalled in this rockin' tee, but really, you don't give a pug.
9. Mutt Mittens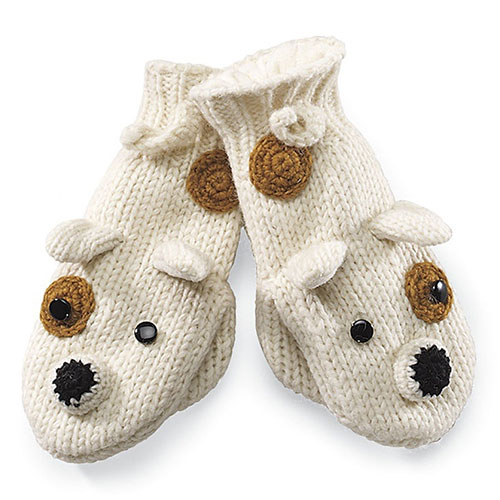 Image Source: pinterest.com
Put these mittens on when your hands are as cold as your dog's nose.
10. Project Barkway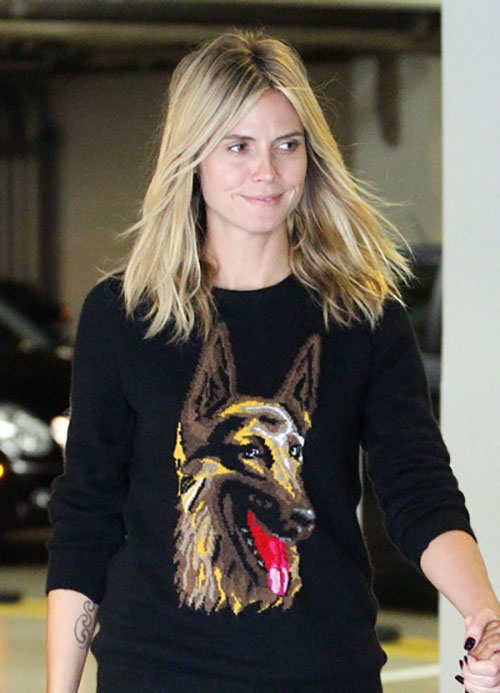 Image Source: desperatelyseekingsparkle.com
Or take a cue from Heidi Klum, who is repping her homeland in this German Shepherd sweater.
11. Shaggy Shoe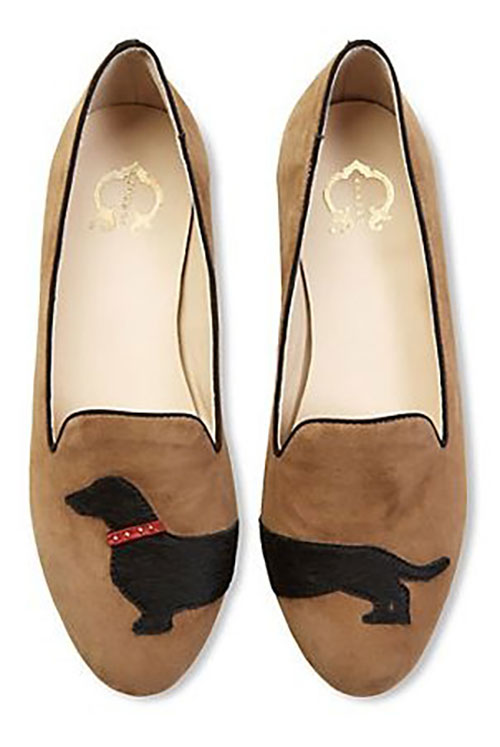 Image Source: pinterest.com
Your dogs won't be barking when you wear these comfy Dachshund loafers.
12. Old Hollywood Hounds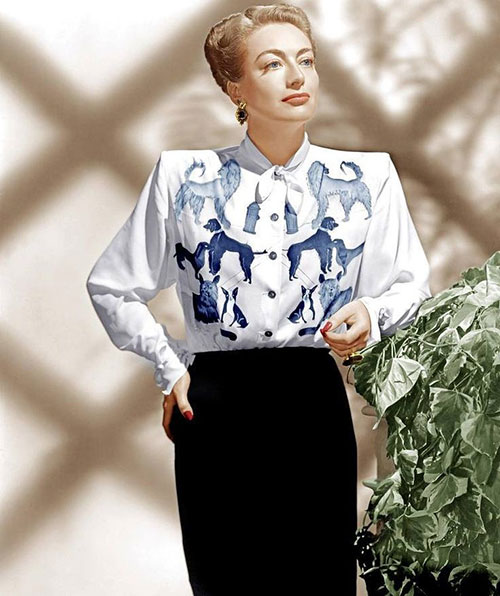 Image Source: media-cache-ak0.pinimg.com
For some vintage inspiration, check out Joan Crawford's bitchin' blouse.
13. Better Get a Doggie Bag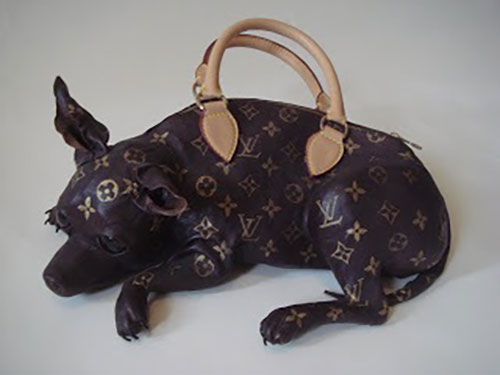 Image Source: merylsmith.blogspot.com
This piece by artist Meryl Smith brings a whole new meaning to the term "purse dog."
Now that you've been inspired by this canine couture, you'll be ready to be ready to roam with the fashionable pack.