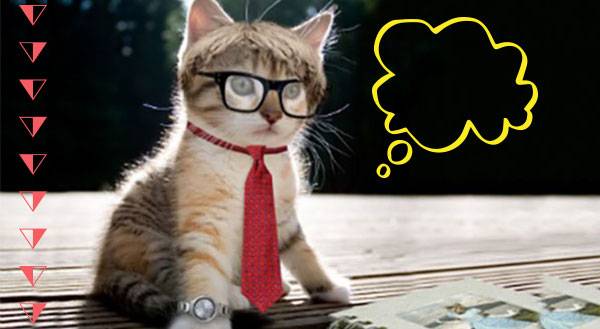 Are you engaging in some workday procrastination, looking at cute animals when you should be making spreadsheets?
Maybe these 11 hardworking business pets will get you back on task and inspire you to be your most productive self.
1. This pup would rather be brow-wow-wow-sing the Internet…
But he refuses to be distracted from his PowerPoint Presentation.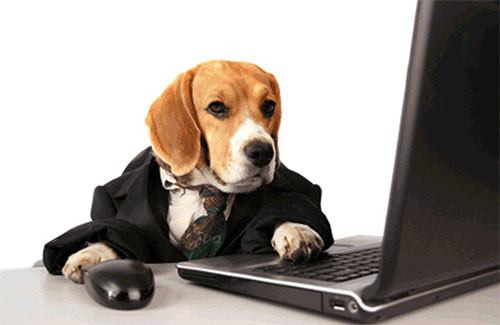 Image Source: bakeadogabone.com
2. This primate isn't monkeying around…
He knows if he works hard until his lunch break, there's banana cake in the company kitchen.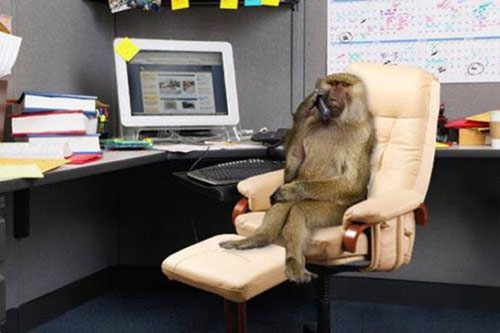 Image Source: oddanimals.com
3. This fellow knows the Corg-key to success…
"Work hard, play hard…and limit your toilet water intake."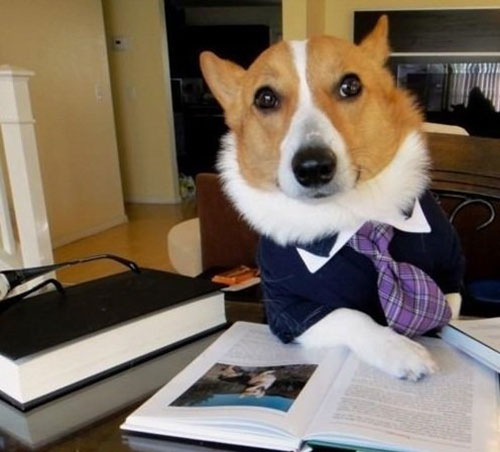 Image Source: knowyourmeme.com
4. Scooter the CEO has been working like a dog…
He's dreaming of a weekend full of Frisbees and fetch.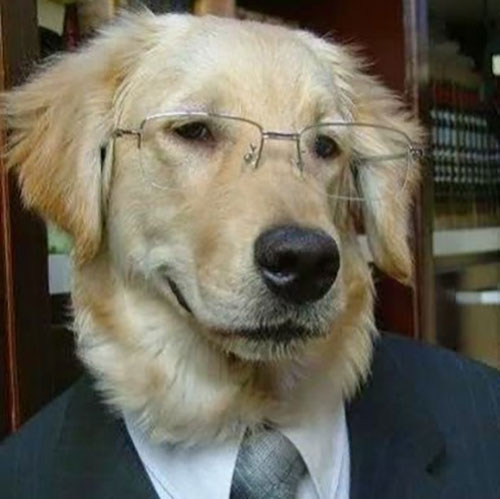 Image Source: pinterest.com
5. Mr. Bunny is hopping up the corporate ladder…
He's basically the rabbit of Wall Street.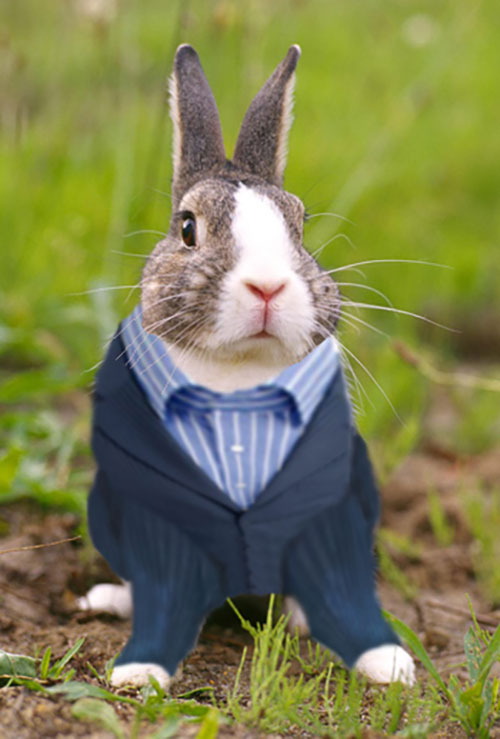 Image Source: sodahead.com
6. Polly want a corner office?
He was born to be a "yes man."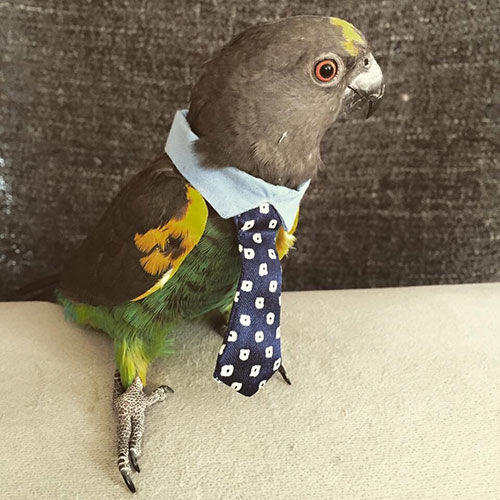 Image Source: reddit.com
7. Mr. Dog Draper will see you now...
He really needs to stop treating the secretaries like chew-toys.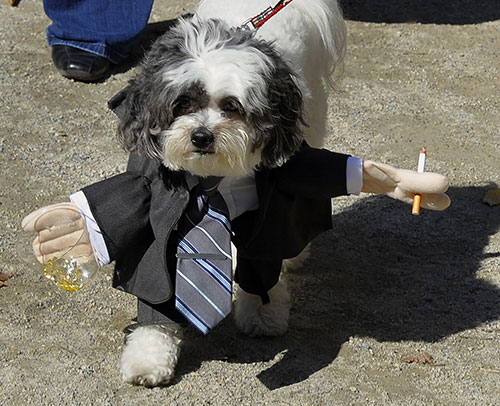 Image Source: theguardian.com

8. Joey started from down under in the mailroom…
Now he's planning weekend trips with Nicole Kidman.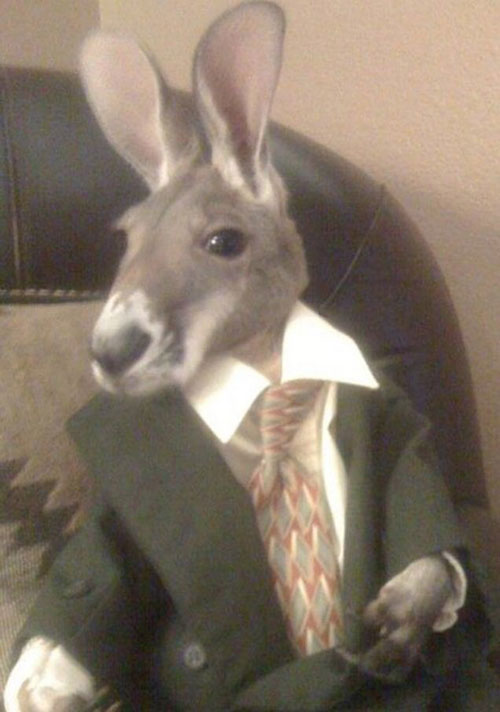 Image Source: metro.co.uk
9. Rodney refuses to lose his hipster edge…
Even when the corporate dress code suggests he turn down the irony.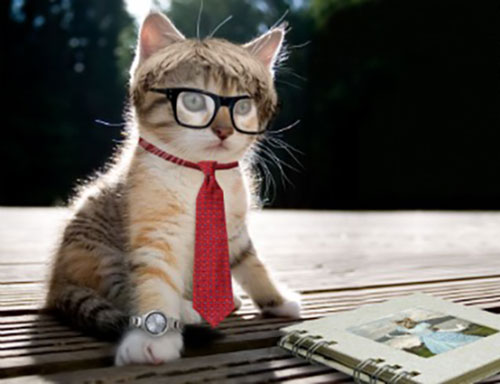 Image Source: forums.overclockers.co.uk
10. Daffodil is the hardest worker on the team…
She's even given up her peanut butter breaks in order to get those spreadsheets done on time.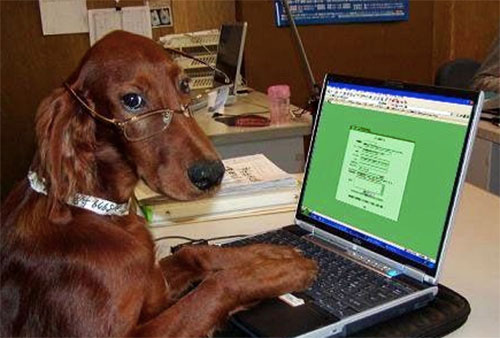 Image Source: funchun.com
11. This team isn't kitten around…
Forget coffee, this office runs on catnip!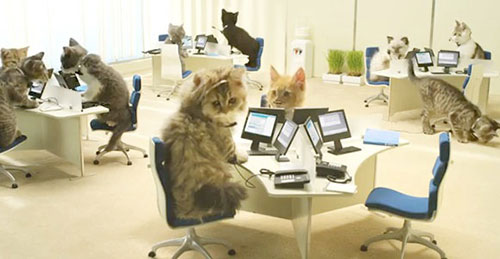 Image Source: themarysue.com
Now that you've seen these hard-working animals, it's time to get your tail into gear! Stay focused and start typing. Unless you'd like to keep looking at adorable animals… then who are we to stop you?