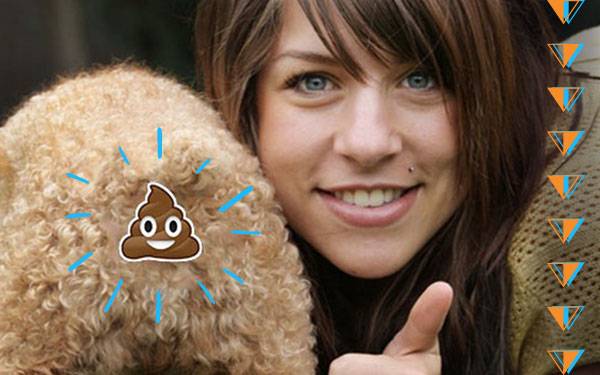 Have you heard of Rear Gear?
It's an Etsy store devoted to covering up your dog's unsightly ass. Costing only $6.95, the butt covers come in cute shapes like cupcakes, disco balls, and biohazard signs. The store's tagline is "No More Mr. Brown Eye."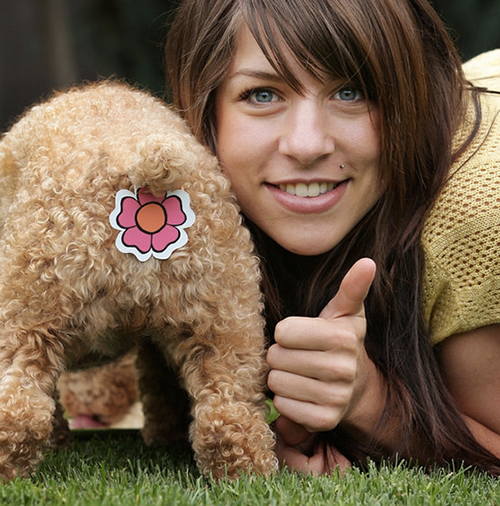 Image Source: dailydot.com
While we warn against any product that interferes with your dog's business, the manufacturer's website states that the product is made for pet lovers by pet lovers. The butt covers, which are slipped over the tail, are meant for novelty use only. Put one on, have a good laugh, take a funny pic and REMOVE it. Then tell your pet his or her rear is a beautiful thing as is.
We can't help but fantasize about all the images we'd like to see in the Rear Gear Store. Here are some of our favorite imaginary Butt Cover designs.
1. The Poop Emoji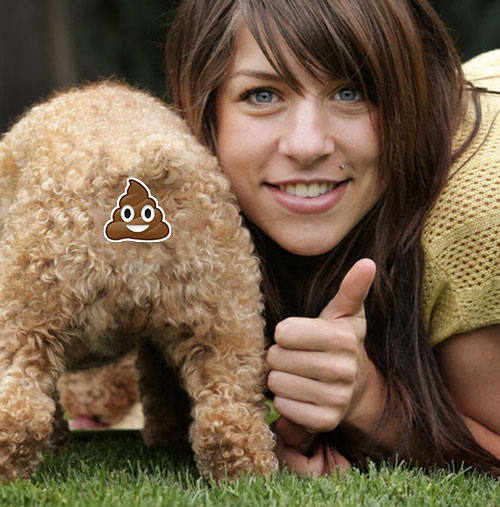 This should have been Rear Gear's first sticker.. Nothing makes poop cuter than wide eyes and a smile.
2. Alec Baldwin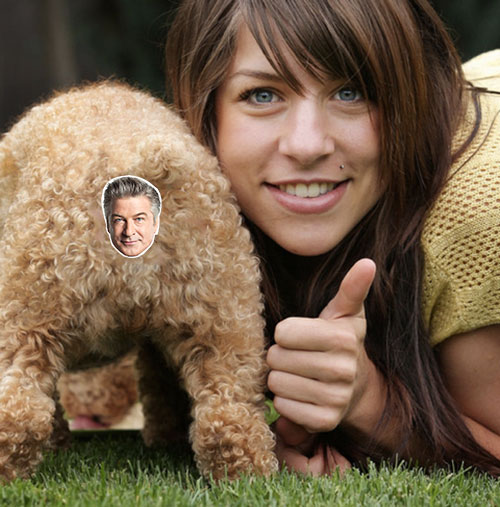 Putting a famous asshole on a dog's asshole? It makes perfect sense to us.
3. Put a Bird On It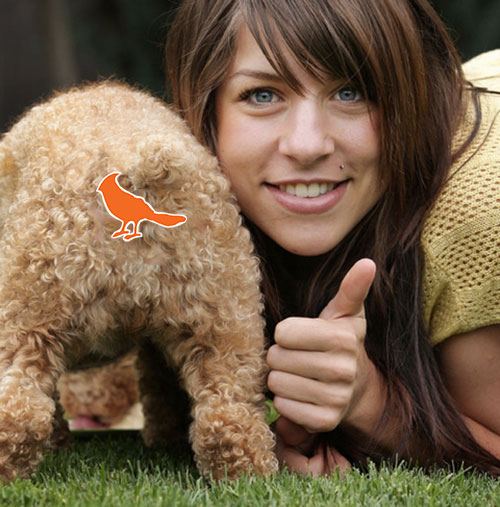 Everything looks better with a bird on it!
4. Joan Didion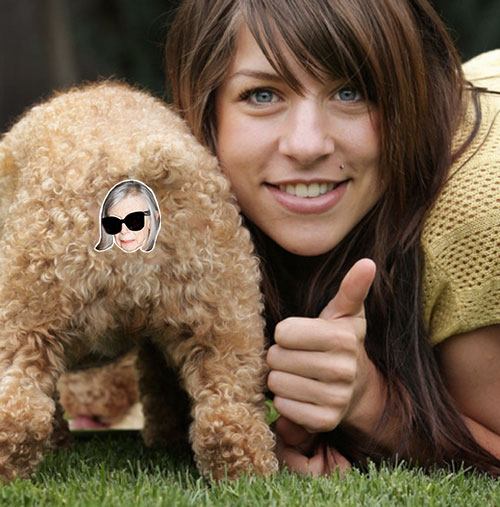 When fashion line Celine announced that the 80-year-old Didion would be the star of their new ad campaign, the Internet lost its mind. Just think what she'll do for your dog's butt!
5. The Nike Swoosh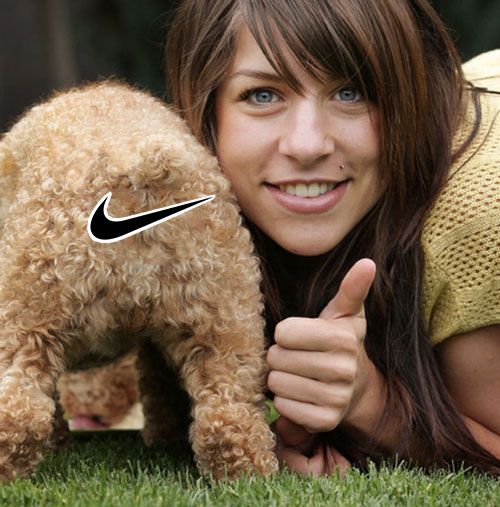 The ubiquitous swoosh is already plastered on so many articles of clothing, billboards, and buses, it just seems funny to stick one on your dog's bum. Just poo it.
6. Kim Jung Un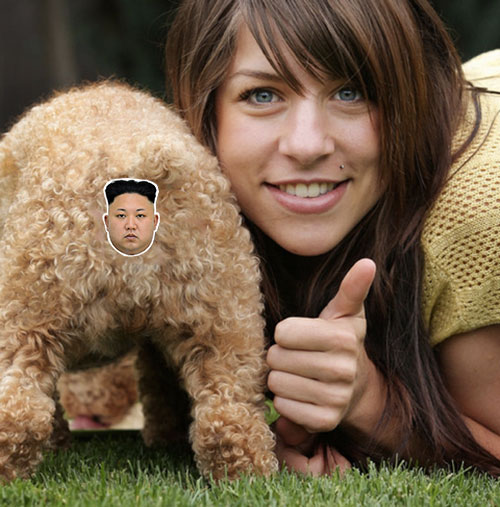 You can't threaten the American film industry and think we're not going to put you on our dog's poop holes, KIM JONG UN.
7. The Royal Baby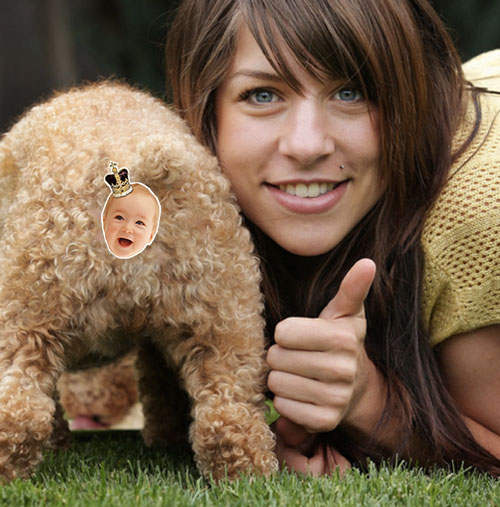 Little Baby Prince George on a little puppy butt??! SO ADORBS.
8. Beyonce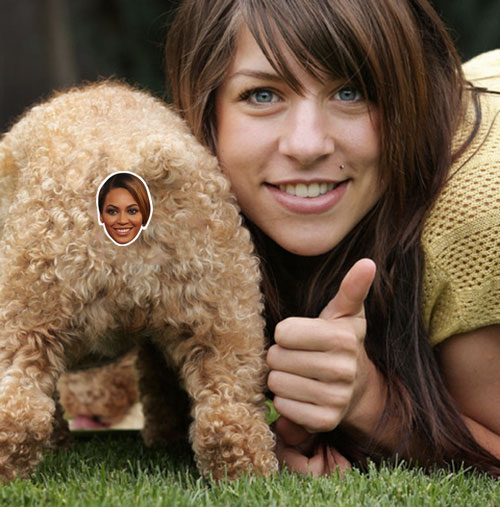 If the idea is to turn something unattractive into something glamorous, you can't do better than Queen Bey. #flawless
9. Nicolas Cage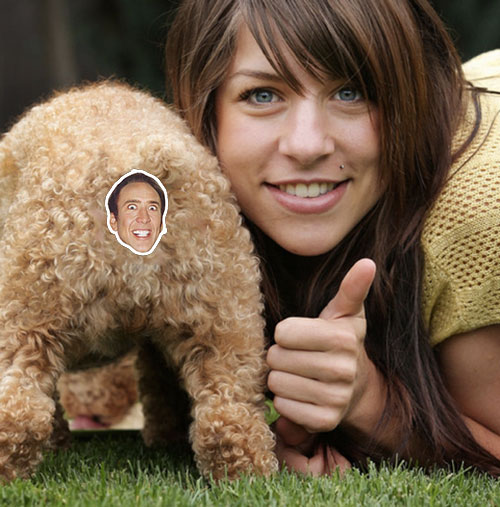 Nicholas Cage will scare your dog into never pooping again.
Ok, Rear Gear, there you have 'em. Get production rolling on these babies and pretty soon you'll be covering every canine booty in America!