17 Animal "Odd Couples" That are Way Cuter than Oscar and Felix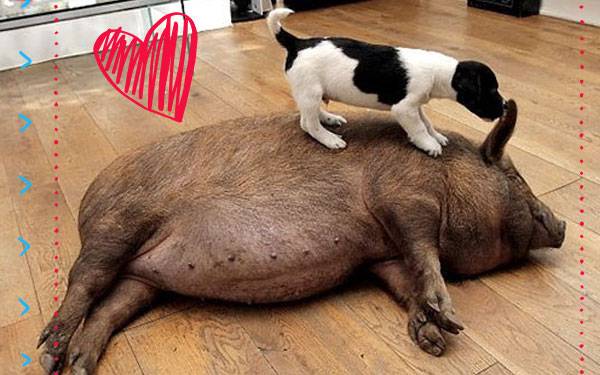 When CBS announced they were rebooting The Odd Couple, we couldn't help but wonder what the show would look like if it starred some real life animal odd couples. Here are our top choices for the cutest and most cast-able interspecies pairs.
1.This orangutan wants to eat bananas all day, but his hound friend keeps pestering him for his daily walk! Hilarity ensues.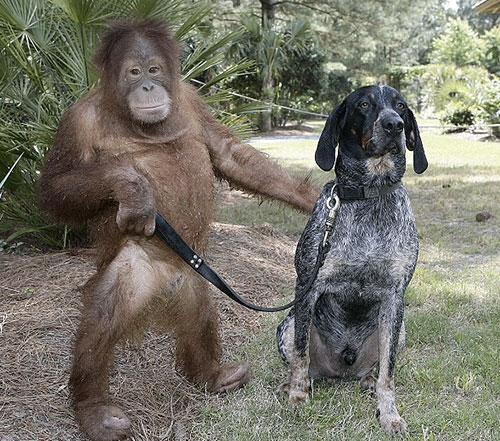 Image Source: dailymail.co.uk
2. This lamb and pug can put aside their differences in order to get some more nuzzling time in. Awww.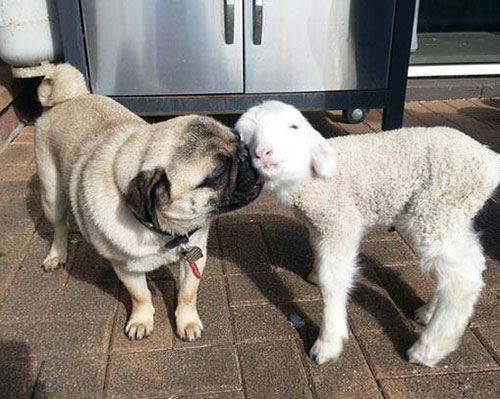 Image Source: media-cache-ec0.pinimg.com

3. Turns out this fawn and fox already have some acting chops! Here they are recreating a scene from Bambi.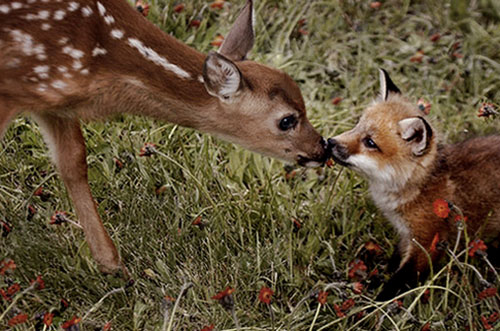 Image Source: Tumblr
4. And this next cuddly duo is so cute, we can BEAR-ly stand it.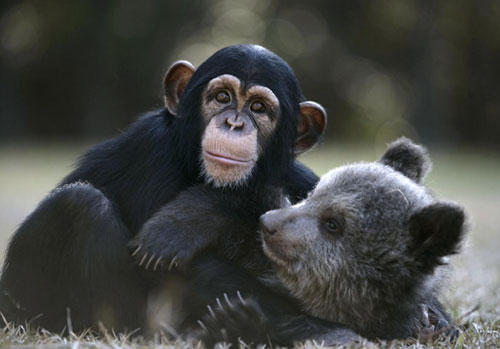 Image Source: nydailynews.com

5. How's this for series longevity: we predict this cub and puppy will still be best friends even after they've grown up.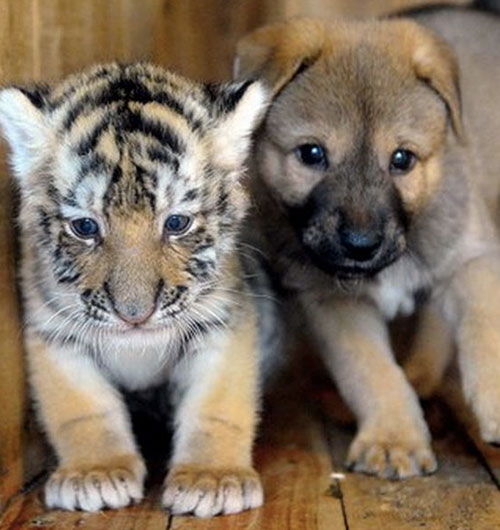 Image Source: blog.livedoor.jp
6. The dog will play the caring, helpful roommate. And the lamb will play the boozy one.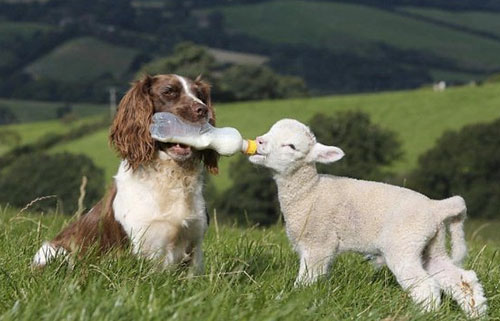 Image Source: mfablog.org

7. Viewers waiting for a CATastrophe will be disappointed, cuz this pair is a match made in heaven.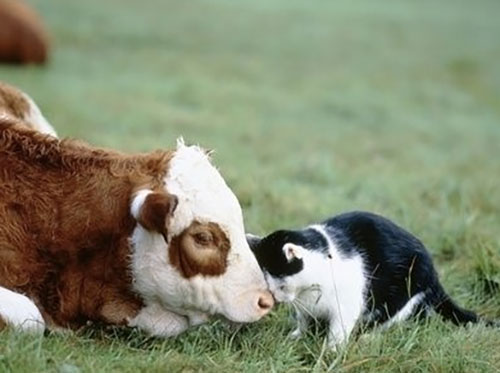 Image Source: petslady.com

8. Toad is getting tired of carrying Rat through life. It's got to stop… before next month's rent is due.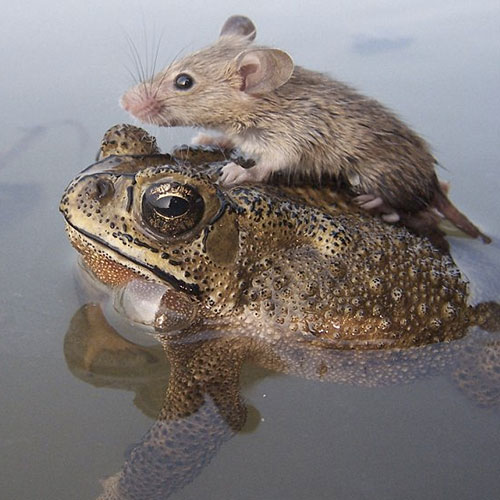 Image Source: dailymail.co.uk

9. These 'cool cats' are already dressed in their actor's blacks. So what if one is actually a bear?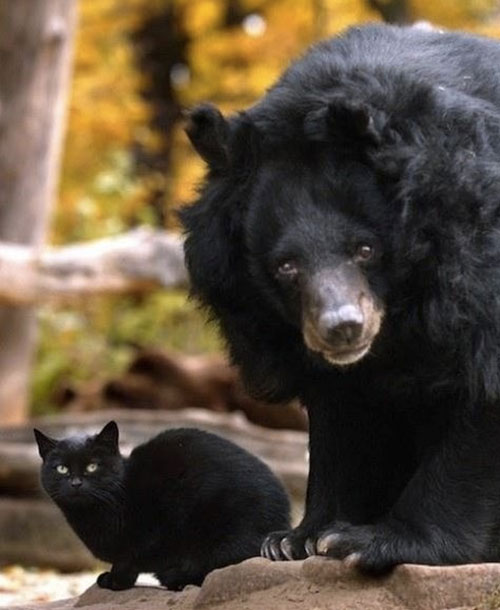 Image Source: media-cache-ec0.pinimg.com

10. The giraffe and the ostrich share a moment of peace before the ostrich starts nagging the giraffe about doing the dishes.
11. And this puppy will not tolerate such a lazy roommate!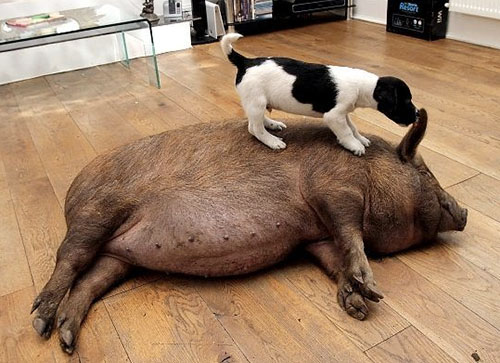 Image Source: nydailynews.com

12. This mother deer actually adopted a blind golden retriever. She'd be the perfect stage mom.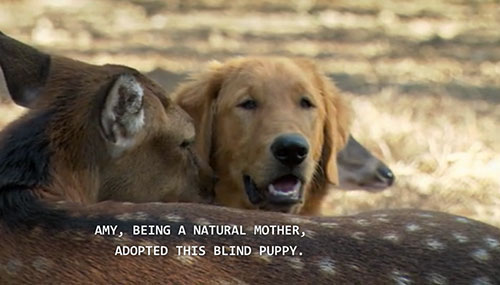 Image Source: rebloggy.com

13. Mr. Duck and Mr. Cat practicing a classic Sorkin-style "walk and talk."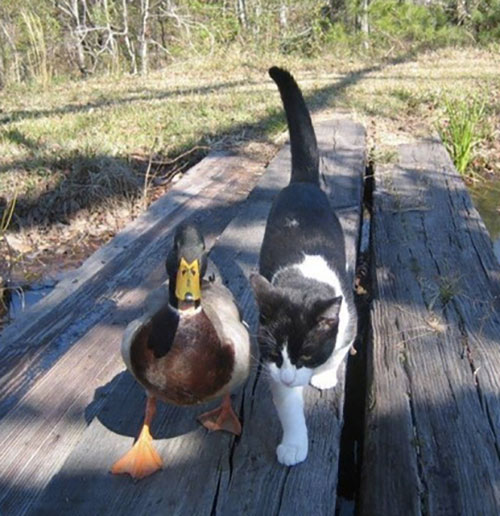 Image Source: Buzzfeed
14. You can't teach chemistry. Even though they're divided by water, this elephant and sea lion definitely got the goods.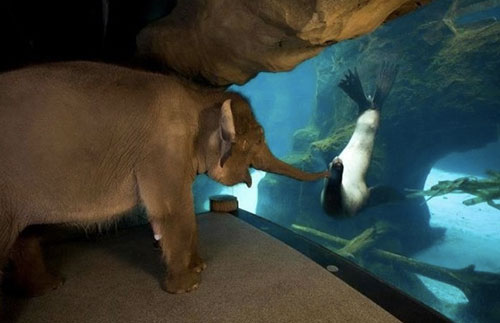 Image Source: huffingtonpost.com

15. Count on this miniature horse and his tawny friend making viewers laugh with their hijinks.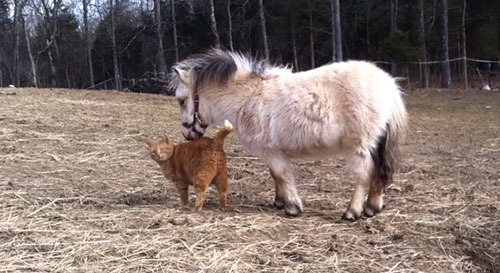 Image Source: Buzzfeed
16. This chick won't stop wearing his cat as a hat. We guess that'll save some money on the costume budget.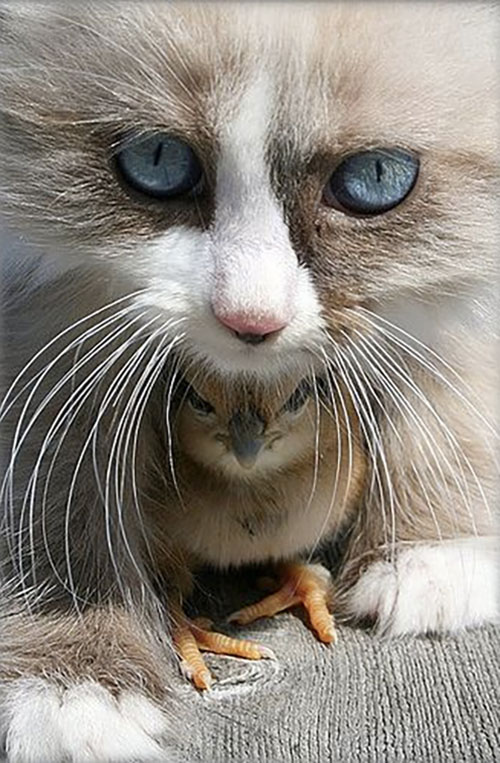 Image Source: pinterest.com

17. And finally, there's nothing more "must-see" than this two-legged Chihuahua and his fluffy chicken soul mate. They're as inseparable from each other as they are from our hearts.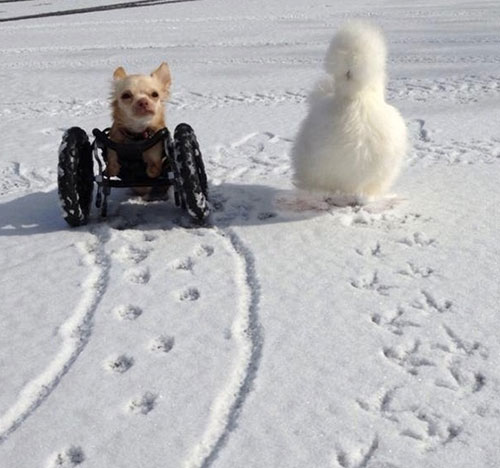 Image Source: Buzzfeed