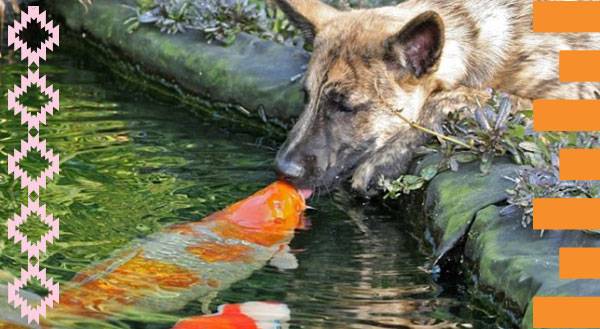 Koi ponds are one of those things that never go out of style. They were cool twenty years ago, and they will still be coveted home decor twenty years from now. There is something so relaxing about watching the big colorful fish swim in circles through the water. Bonus: your very own home can feel just like a high-end sushi restaurant!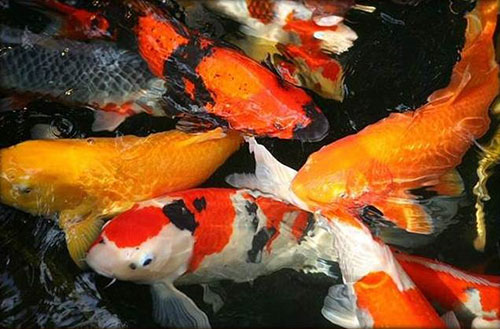 Koi ponds don't always have to be a huge undertaking. With a little creativity you can make one that fits in swimmingly in your backyard. Here are 7 Koi ponds to inspire you.
1. A Slice of Paradise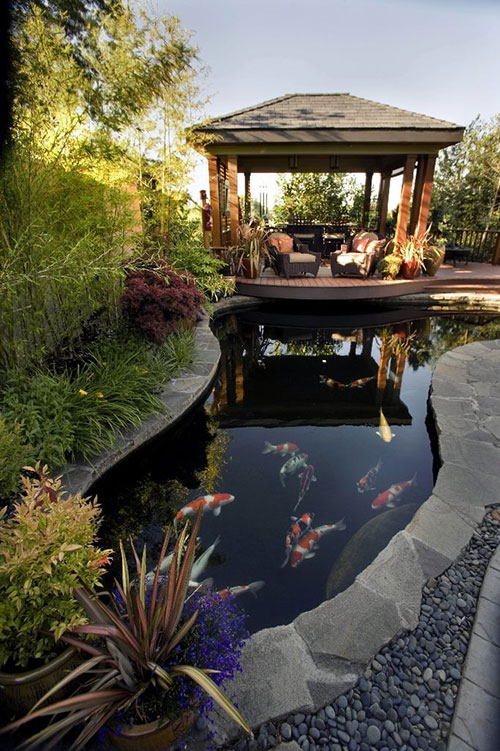 For all we know this could be somewhere in Ohio... but it feels like the Tahiti!
2. Tower of Koi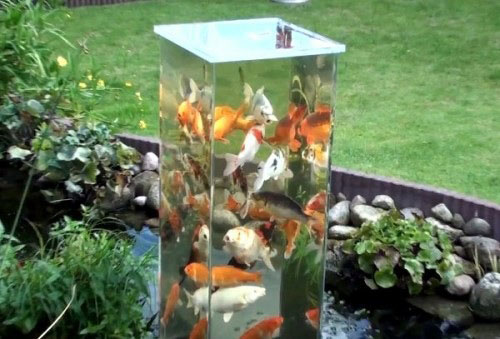 They say it's built into the Koi pond so that the fish can swim up above water, but we think it's magic. Either way, it's AWESOME.
3. Splish Splash, It's a Koi Bath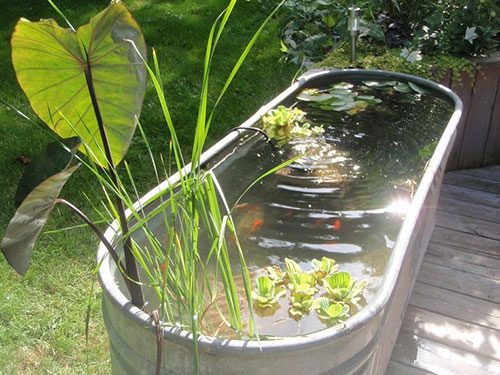 Don't want to dig a hole in your backyard? No problem, fill a stylin' metal container with water, and voilà!
4. Classy, Glassy Koi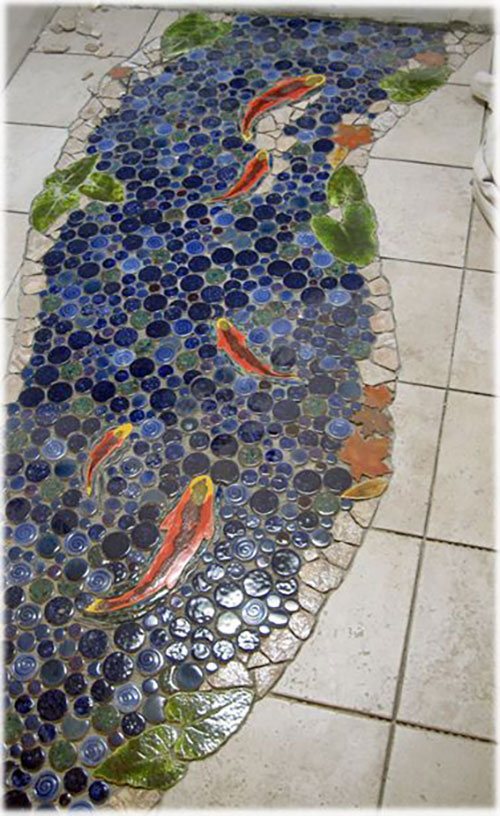 Are you one of those people who can't manage to take care of living creatures beyond yourself but you still would love a Koi pond? Fear not – a majestic Koi mosaic doesn't need maintenance beyond an occasional scrub down.
5. Koi Spa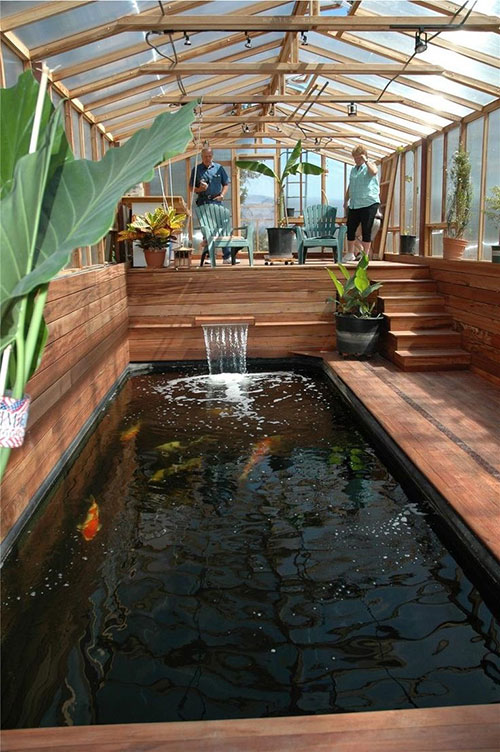 For those who live in chilly places, an indoor spa-like Koi pond is the perfect place to relax and think happy tropical thoughts.
6. The Zen of Koi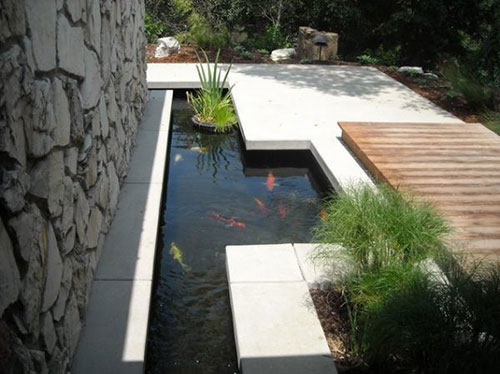 Modern and cool, we imagine this Koi pond's inhabitants are hipster fish.
7. Gold Fish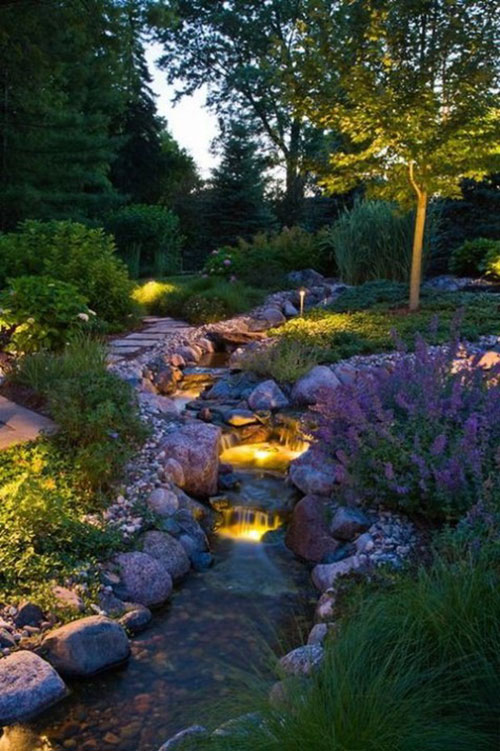 If Koi ponds were fairy tales, this would be one with a happy ending.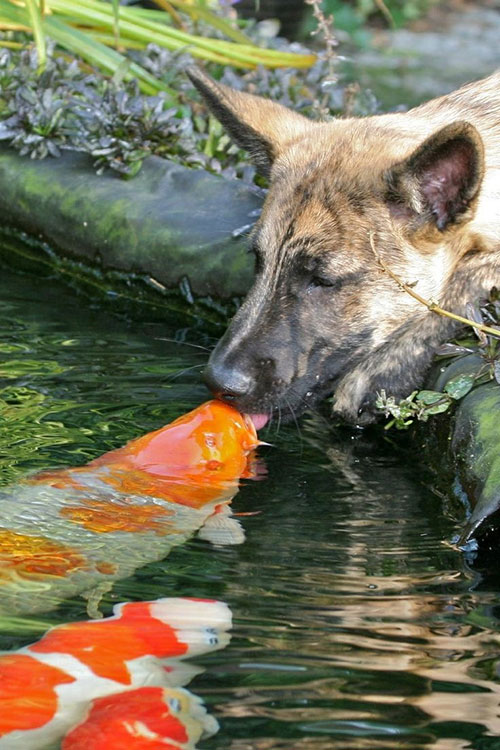 Serene and mesmerizing, Koi ponds fit with any home décor and bring a Zen feel that soothes all savage beasts. Stay gold, Koi Boi!
Image Sources:
Creative Garden Spaces
Oregon Live
The Gardening Cook
Newlywed Me
Tiles With Style
VIP Header
Home Edit
Comfy Dwelling
Everyday Kiss