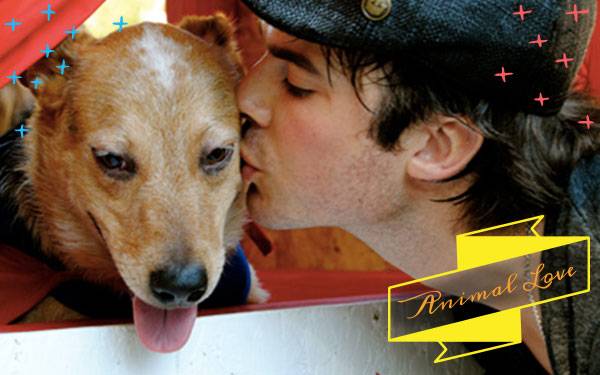 Not all A-listers are worth freaking out over, but there are some who actually deserve the hype. When they're not dazzling the world with their beauty and talent, these celebs are campaigning for animal rights. Here's our list of our favorite celebrity animal activists.
1. Ellen DeGeneres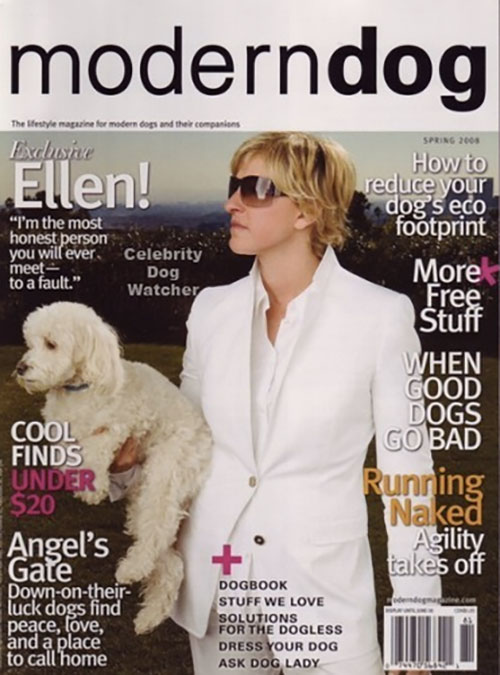 Image Source: Celebrity Dog Watcher
Anyone who's seen The Ellen DeGeneres Show knows about the comedian's deep love for cute and funny animals. But did you know that she co-owns Halo, a holistic pet food brand? Since 2010, Halo has donated over 1 million meals to shelter pets across the country. She might not do stand-up as much as she used to, but she's standing up for animal rights in a huge way.
2. Bob Barker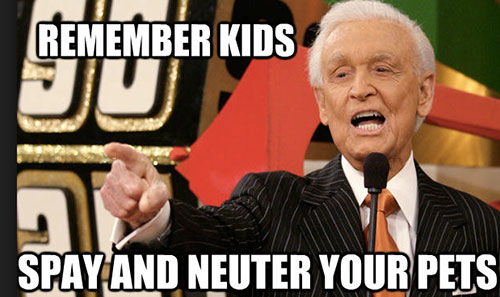 Image Source: quickmeme.com
Bob Barker, the beloved ex-host of The Price is Right, has been championing animal rights since he went vegetarian in 1979. His main cause: getting viewers to spay and neuter their pets. He also has a ship, the MY Bob Barker, that sails around Japan and thwarts whaling operations. How badass is that?
(For more, check out IHeartBobBarker.com, a place for Bob Barker and fan art!)
3. Howard & Beth Stern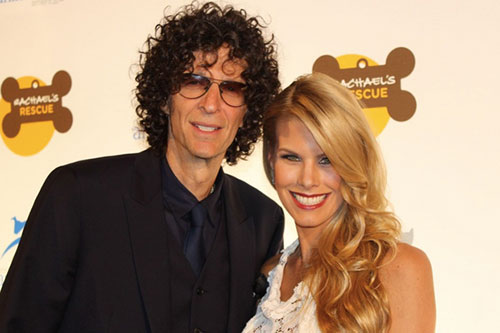 Image Source: localbozo.com
Howard and Beth Stern are huge advocates for the North Shore Animal League. In 2008, Beth even ran the New York City Marathon to raise $300,000 dollars for the charity, which supports adoption efforts and anti-cruelty education across the country. Who knew the "King and Queen of All Media" had such concern for their animal subjects?
4. Russell Simmons
Image Source: unchainyourdog.org
Most people think of Russell Simmons as "just" a hip-hop icon. But he's also really into yoga, transcendental meditation, and…you guessed it, animal rights! Simmons is a supporter of Farm Sanctuary, an organization that works to end cruelty to farm animals. He received the PETA Person of the Year Award in 2011, certainly one of the deffest of his many jams.
5. Sarah McLachlan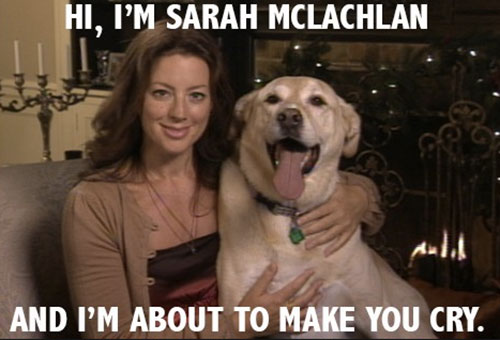 Image Source: car-memes.com
We've all seen those heartbreaking commercials for the ASPCA where Sarah's song "Angel" plays over images of sad shelter animals. Maybe you were mad at her for making you cry, but there's no denying the ads' effectiveness: they've helped raise over 30 million dollars for the organization since they began airing in 2006. If only we all had an angel like Sarah working on our behalf.
6. Ian Somerhalder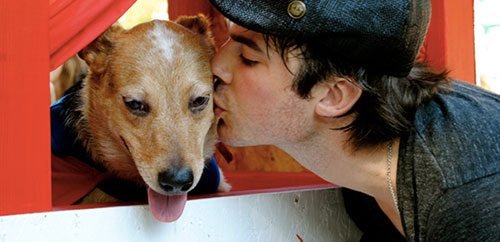 Image Source: MTV
The Vampire Diaries heartthrob started the Ian Somerhalder Foundation in 2010 to promote adoption and no-kill animal shelters. It's currently fundraising to open an animal sanctuary in Somerhalder's native Louisiana. We're eager to see it develop further into a positive force, just like Ian's character Damon.
7. Betty White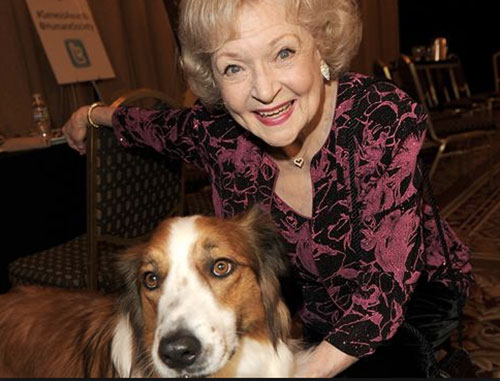 Image Source: USA Today
As if there weren't already enough reasons to love Betty White, you can also thank her for being a friend to animals. For her 91st birthday, White asked that fans and loved ones donate to the Morris Animal Foundation, a charity she's supported for over 40 years. We hope she never retires from her good works on behalf of our furry friends.
8. Sigourney Weaver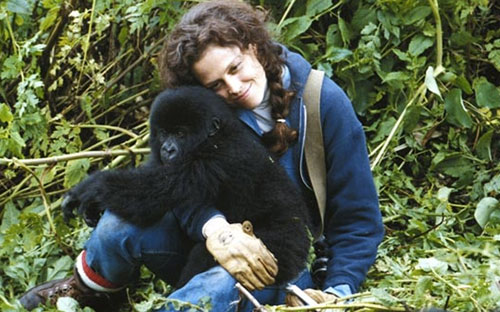 Image Source: spetteguless.it
Here's a case of life imitating art: After playing zoologist Dian Fossey in 1988's Gorillas in the Mist, Weaver became an ardent supporter of the real-life Dian Fossey Gorilla Fund, which fights gorilla poaching in Rwanda and the Congo. She now serves as the honorary chairwoman of the fund...and our hearts.
9. Kristen Bell

Image Source: blog.petcarerx.com
Kristen Bell, Veronica Mars star and noted sloth lover, joined with the Humane Society to create the Special Needs Pet Project. She was driven to start the charity after adopting her dog, Sadie, a Hurricane Katrina survivor. The Special Needs Pet Project is meant for shelter animals who need a little more then just food and a warm place to sleep. They need a Kristen Bell.
10. Morrissey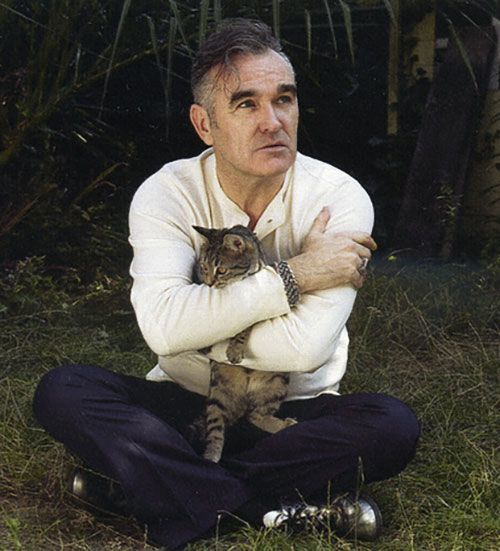 Image Source: Tumblr
The former Smiths front man is militant about his disdain for people who eat meat and mistreat animals. From his intense "Meat is Murder" song to his ad campaigns for PETA, Morrissey is an animal lover you don't want to cross.
11. Leonardo DiCaprio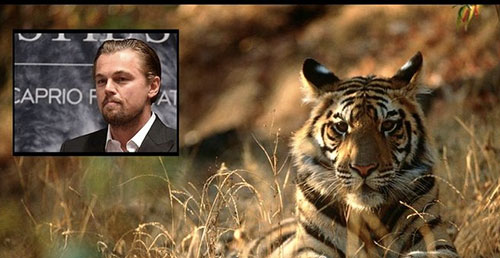 Image Source: mikeldunham.blogs.com
Our heart will always go on for Leo, especially since he started the Save Tigers Now campaign with the World Wildlife Fund. The Wolf of Wall Street star personally donated 3 million dollars to start the charity, which fights tiger-poaching. Maybe wolves and tigers can be friends after all.