Trend Alert: Shave Your Pup Into Geometric Shapes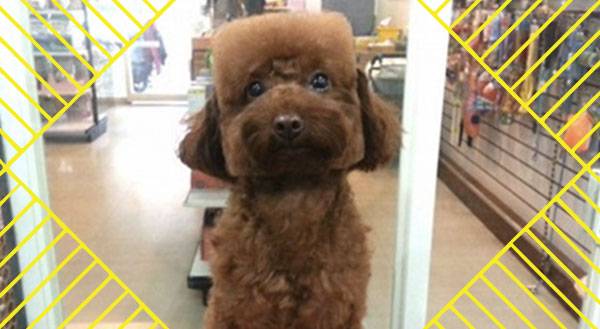 A few months ago, photos of square-headed dogs started popping up on the Internet: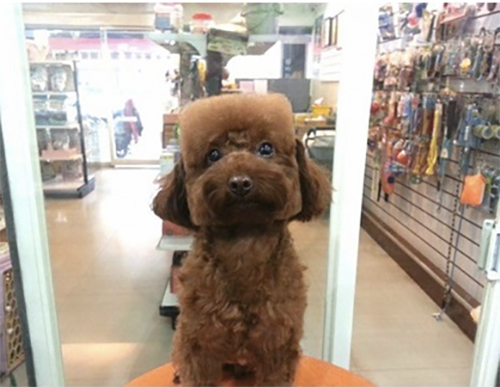 It's hard to believe that these geometrical wonders aren't Photoshopped: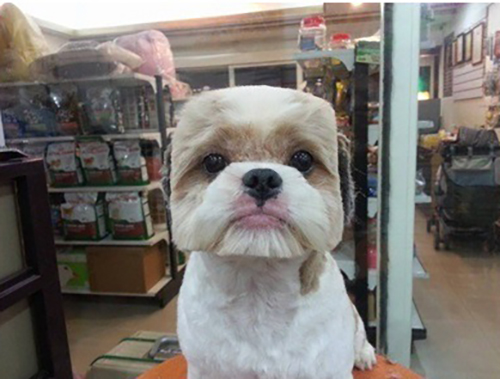 What kind of wizard magic is this?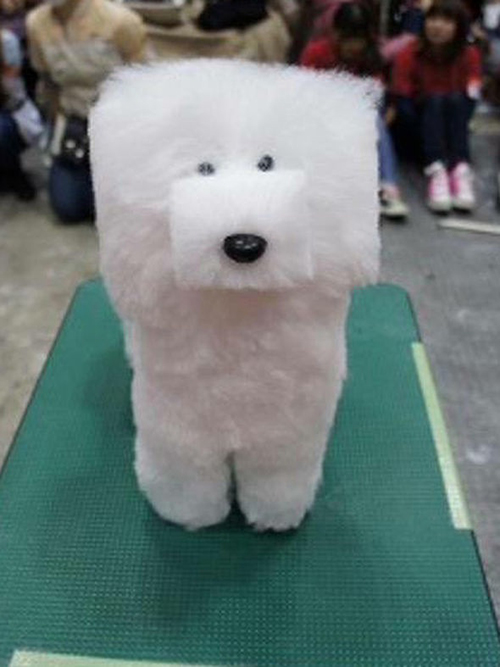 In case you don't think its hip to be square, you can also have your pets groomed into perfect circles: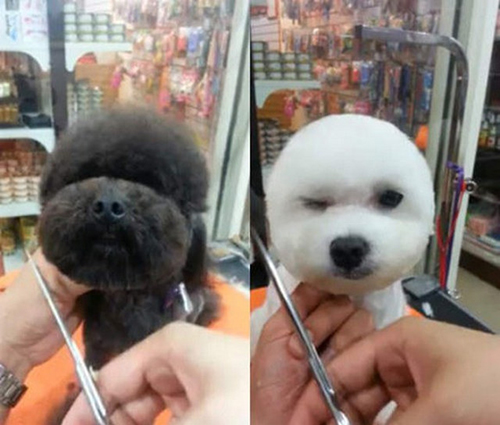 That's 360 degrees of fuzzy/creepy cuteness!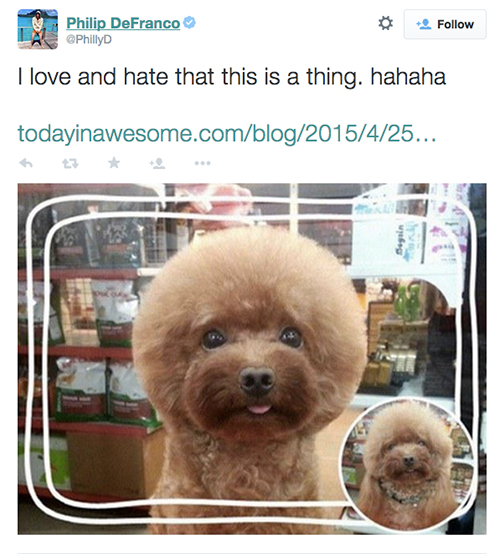 This is what the circle looks like if you take a fashionable turn to the left: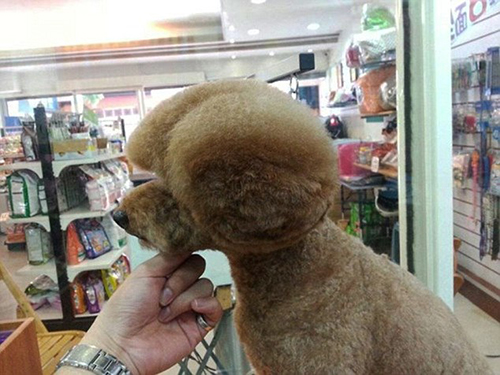 It looks remarkably like a case of helmet hair, if you ask us.
This weird grooming trend has become a phenomenon, mainly because square- and circle-headed dogs get more Facebook likes than regular old dog-shaped canines.
Just look at what out selfie-obsessed culture hath wrought: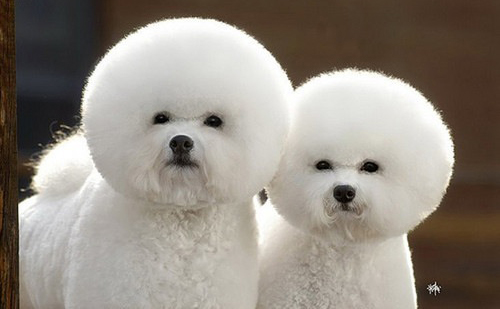 THEY'RE COMING FOR YOU. RUN FOR YOUR LIVES, HUMAN-SHAPED HUMANS!!
Photo Attributions: