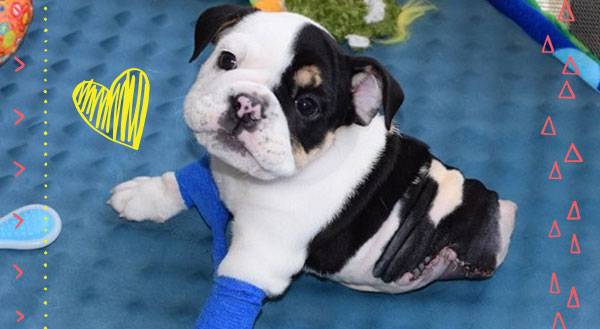 WARNING: This post is will explode your heart. You may want to sit down for it.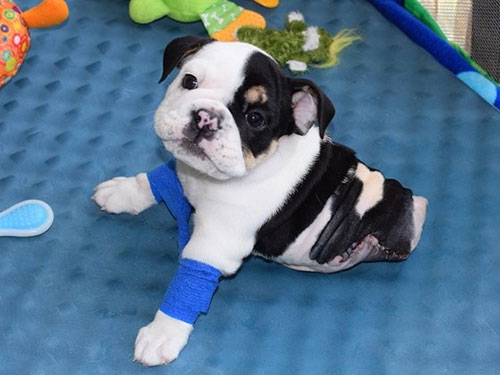 Bonsai the bulldog was born on April 27th, 2015, and it was very clear from the start that he had a lot of problems.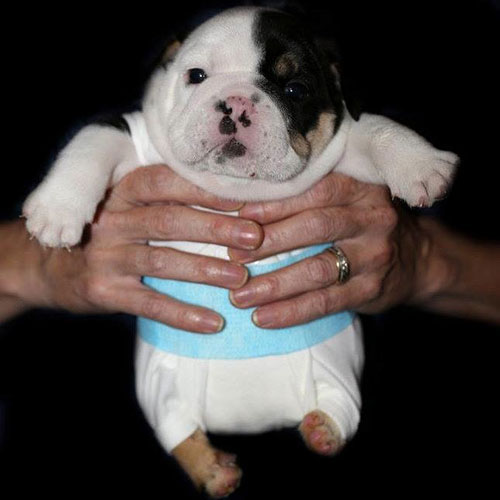 Bonsai had only half a spine, a non-functional pelvis, and a pair of small, retracted hind legs. He also was born a "Walrus Puppy" (water pup), as he emerged from his mother engorged with fluid. This, combined with his limited mobility on his hind end, led to "Swimmer's Syndrome," which meant that the newborn's chest was dangerously flat, and his functioning legs were splayed out—putting too much pressure on his internal organs.
While the Swimmer's Syndrome can be reversed over time and with therapy, there is no way to treat or cure Bonsai's spine or pelvis. Two months after his birth, his legs were successfully amputated for health reasons.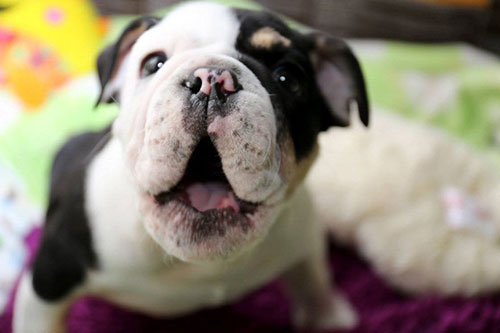 And he hasn't let any of this get in the way of how absolutely friggin' precious he is. The folks at Friends of Emma in Fort Worth, TX are taking good care of Bonsai, providing for him the means to much-needed medical treatments, and also tons of love.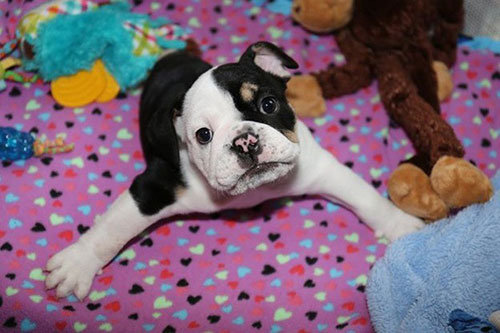 Do you know what kind of strength it takes to be born so limited, and still be so happy? Bonsai the bulldog does.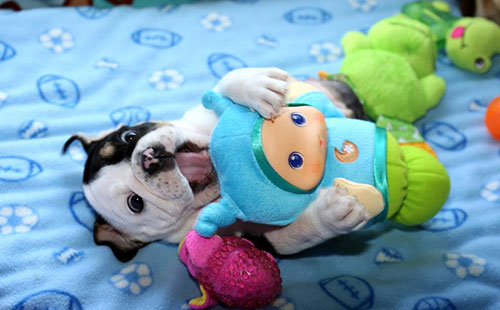 Bonsai the bulldog may only be half of a dog, but he's got double the courage and triple the heart!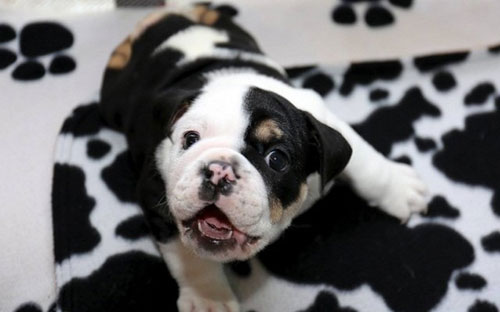 Who needs four legs to have fun? Not Bonsai the bulldog.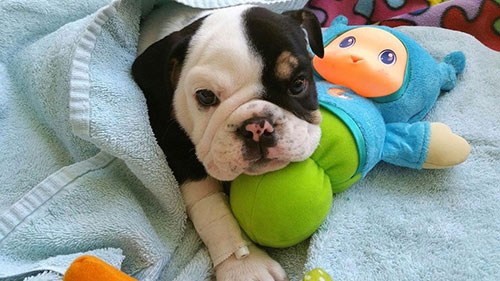 If Bonsai ran for president, we would vote for him.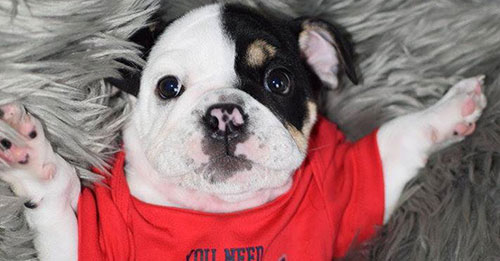 If you want to support Bonsai, please donate to his page!
We love you, Bonsai the Bulldog!
Image Sources: